PT Langlang Laju Layang is a port services specialist with international class in Indonesia with a wide range of services and experiences.
To define who we are – how we talk, behave, or react to any given situation – in essence, we value Integrity, Sociable and Togetherness. These key attributes are visible at every step of our journey.
Integrity
We believe in simplicity and integrity, ensuring a life that's honest, down to earth and true to self.
Sociable
We are friendly, fun-loving and bursting with heaps of energy, spreading the joy with everyone we meet.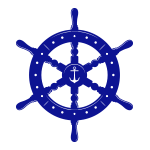 Together
We are committed to growing our client business worldwide. - doing the things we love as one big unit.